Karnataka legislative council passes anti-conversion bill after Congress walkout
Updated on Sep 15, 2022 07:51 PM IST
The anti-conversion bill was passed in the legislative council by a voice vote after the Congress raised slogans and staged a walkout.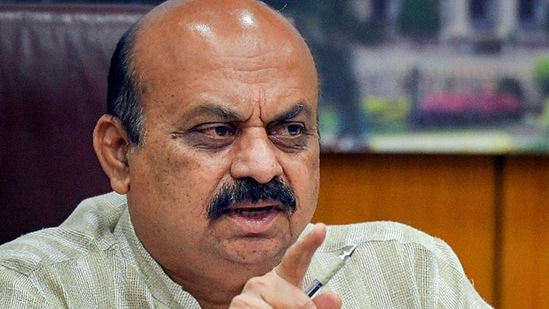 The Karnataka legislative council on Thursday passed the Protection of Right to Freedom of Religion Bill, 2021, or anti-conversion bill, by a voice vote after the Congress staged a walkout.
The bill was tabled in the upper House earlier in the day by home minister Araga Jnanendra.
The bill was earlier passed in the Assembly in December, last year, but was not presented in the council due to the lack of majority. Pending passage in the upper House, the Basavaraj Bommai-led BJP dispensation had subsequently promulgated an ordinance in May this year to give effect to the bill.
Leaders of both the ruling party and opposition camp have been debating this matter in the House.
Jnanendra said that in recent times, religious conversions have become widespread and there have been mass conversions with allurements and through force, disturbing peace and leading to mistrust among people following different religions. He added the bill does not take away anyone's religious freedom and anyone can practise the religion of his or her choice, but not under pressure and allurements.
Karnataka law minister JC Madhu Swamy said the Act only restricts forceful conversions.
"We haven't made any amendments which can prevent volunteer conversion. We have made amendments to restrict forceful conversions. We are protecting our religion, we have brought this bill to stop forceful conversion. Nowhere we have restricted anybody's desire," said Swamy in the council.
Congress MLC Nagaraj termed religious conversion a "private matter" and a person's right of choice.
(With inputs from agencies)
source : https://www.hindustantimes.com/cities/bengaluru-news/karnataka-legislative-council-passes-anti-conversion-bill-after-congress-walkout-101663249916511.html

DISCLAIMER:
Persecution Relief wishes to withhold personal information to protect the victims of Christian Persecution, hence names and places have been changed. Please know that the content and the presentation of views are the personal opinion of the persons involved and do not reflect those of Persecution Relief. Persecution Relief assumes no responsibility or liability for the same. All Media Articles posted on our website, are not edited by Persecution Relief and is reproduced as generated on the respective website. The views expressed are the Authors/Websites own. If you wish to acquire more information, please email us at: persecutionrelief@gmail.com or reach us on WhatsApp: +91 9993200020