'They're taking our girls to ISIS': How Church is now driving 'love jihad' narrative in Kerala
Syro-Malabar Church had in 2020 released a strong statement, claiming Christian women were becoming victims of 'love jihad'. This is now resonating with a section of its parishioners.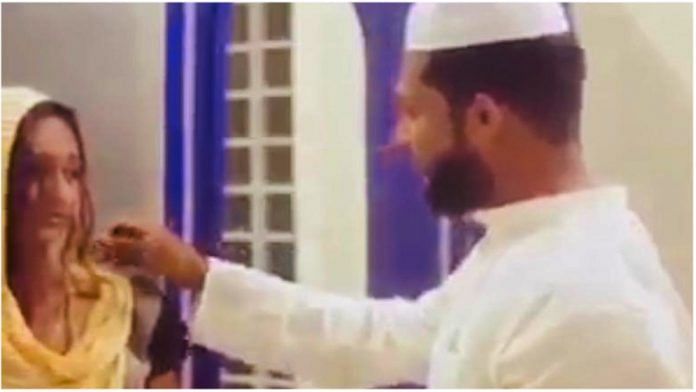 Kottayam, Ernakulam: A young girl leaves home to marry her lover defying her parents. She's happy barely for a few minutes before her now-husband reappears in a skullcap and a crisp white kurta-pajama. He takes off her bindi and covers her head with a dupatta. He then teaches what looks like the Quran to a group of people, before he sells off his wife to some people who appear to be terrorists. 
This isn't a lazy caricature from an archaic and offensive movie plot, but a video going viral in several Christian WhatsApp groups in Kerala.
The video, shared on Facebook by the Christian Association and Alliance for Social Action (CASA), a Kerala-based Christian body, is one of the many based on the premise of "exposing love jihad".
The caption with the video, in Malayalam, reads: "The Left (CPI(M)-led Left Democratic Front) and the Right (Congress-led United Democratic Front) are competing to appease jihadists by covertly and overtly justifying the form of terrorism known as love jihad. We should not allow the jihadists to grow in their (LDF's and UDF's) shadow. For that, we need to cut down the trees that provide them shelter. Think… act."
'Love jihad' is a term coined by religious fundamentalist groups, alleging a conspiracy by Muslim men to convert non-Muslim girls in the guise of love.
In January last year, the Syro-Malabar Church, one of the largest church bodies in Kerala, issued a statement raising concerns about Christian women being "targeted" through 'love jihad'.
Over a year on, the charges continue to resonate with a section of the church's parishioners.
ThePrint spoke to several members of the Christian community, particularly followers of the Syro-Malabar Church, on the issue. While there were many members who rubbished it as being a "communal bogey", there were also several who agreed with the picture painted by the video.
For Kennedy Karimbinkalayil, a 57-year-old resident of Kakkanad region in Ernakulam, there isn't an iota of doubt that Christian women are under "a growing threat".
"On Netflix, there is a thriller drama called Caliphate. It is based on a real life story about three women in London," he told ThePrint. "It's an international phenomenon. This love jihad — they are doing it globally."
Karimbinkalayil is the state convenor of the Save Syro-Malabar Forum, a body he describes as being "simply pro-Church".
The 57-year-old carries in his shirt pocket, copious notes on 'love jihad', and it is these "facts and figures" that he has been lately spouting in debates on local television channels. He said the Syro-Malabar Church has on multiple occasions raised the concerns of "Muslim fundamentalists taking our girls to Syria" but that "no one is taking any kind of action".
He, however, added that he isn't against all inter-religious marriages. "Kerala is an educated state so of course there are mixed marriages; we cannot call all such cases love jihad," he said. "Conversion also is personal, but after that if some are taken to Syria, to ISIS, that's a problem."
Another member of the Syro-Malabar Church, a 25-year-old student who is also part of the Laity Council, said other issues too had been "upsetting" the community — such as the conversion of Turkey's Hagia Sophia into a mosque.
"The global issues combined with the 'love jihad' cases have been very upsetting, so of course we are in fear for our women," said the student, who didn't wish to be named.
Should live in harmony: Bishop behind love jihad remarks
It was around 2009 when the term 'love jihad' entered the popular lexicon in Kerala. The state high court had in that year urged the government to frame laws against 'love jihad', claiming that there were indications of "forceful religious conversions under the garb of love".
Then in 2016, news emerged of 20-odd women from the state being recruited by ISIS after they converted to Islam. 
One of these cases that gained prominence was that of 24-year-old Nimish Fatima who had gone missing along with her husband, Isa alias Bexin Vincent, in 2015, after both reportedly converted to Islam.
But analysts say it is the Church that has really driven the narrative in the recent past.
In its statement last year, the Syro-Malabar Church, which is the second-largest eastern Catholic church in the world after the Ukrainian Church, said Christian girls are being "targeted and killed" in the name of 'love jihad'.
"The growth of love jihad endangers the communal harmony and peace in Kerala. It is a fact that Christian girls are being targeted by the love jihad in the state," the statement read.
"Love jihad is an issue that has penetrated the community really well. The Church's response is one that managed to mobilise and build on the prejudices already existing within the community," said political analyst Bipin Sebastian.
But speaking to ThePrint, the head of the Syro-Malabar Church, Cardinal George Alencherry, said "communal harmony is most important" to him.
"All should live together in total peace and communal harmony," he said. "There should be understanding between religions and cultural groups. There should be a spirit of cooperation."
Alencherry, however, refused to speak on his previously expressed views on 'love jihad'.
Just two months ago, heads of various Church bodies including Alencherry met Prime Minister Narendra Modi, and reportedlydiscussed 'love jihad' among other issues.   
"It was on invitation of the Prime Minister's Office that we went there… We conversed on many things regarding society in general, and also the relationship of the Church with the government," he told ThePrint.
Alencherry, however, called his meeting with PM Modi "usual" and denied it was a political endorsement of the BJP.
"Actually, we are endorsing all the political parties and coalitions because they are all representing us, the community at large," he said. "Almost all communities are members of all the political parties now, so we cannot say we are endorsing one party."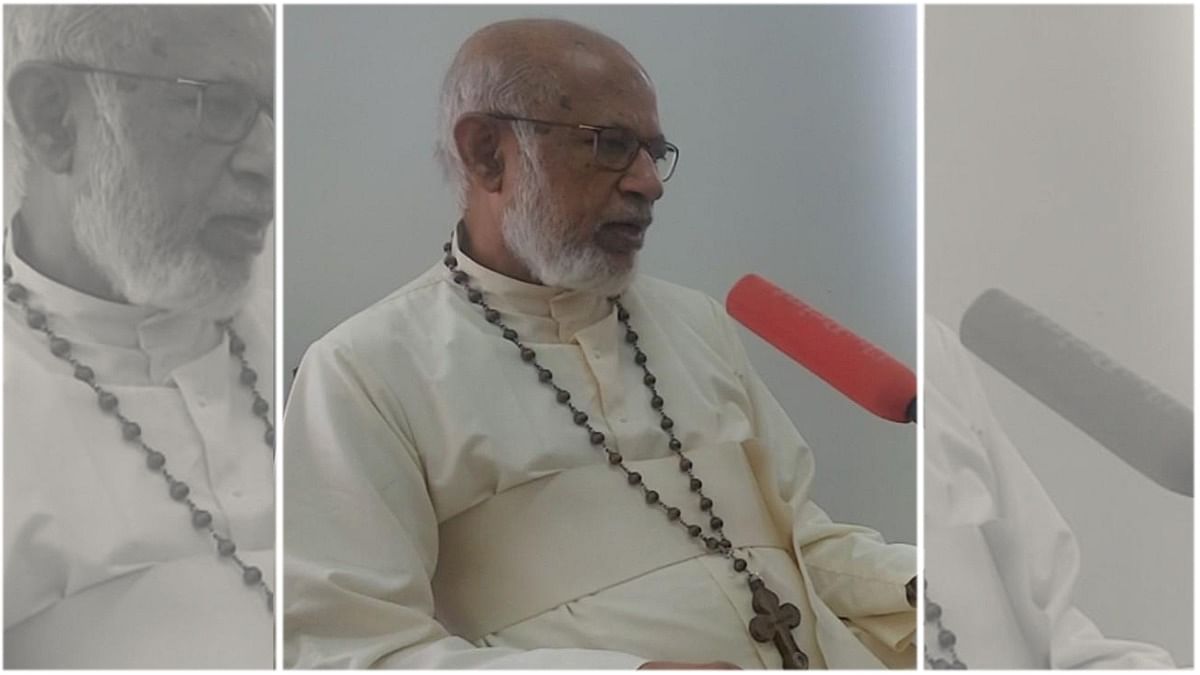 DISCLAIMER:
Persecution Relief wishes to withhold personal information to protect the victims of Christian Persecution, hence names and places have been changed. Please know that the content and the presentation of views are the personal opinion of the persons involved and do not reflect those of Persecution Relief. Persecution Relief assumes no responsibility or liability for the same. All Media Articles posted on our website, are not edited by Persecution Relief and is reproduced as generated on the respective website. The views expressed are the Authors/Websites own. If you wish to acquire more information, please email us at: persecutionrelief@gmail.com or reach us on WhatsApp: +91 9993200020